One of the best sex positions when you want to see the passion on each other face. With a woman of the top, things can go out of control for a man. But, maybe this is what he wants!
Steps to perform:
Step 1: The man lies on his back and his legs are straight.
Step 2: The head is raised and legs are slightly widening.
Step 3: The woman sits on top of her partner in the way so that both can see each other.
Step 4: Woman's legs are bent in knees and her feet are stretched out along man's body.
Step 5: The man fondles her breast when he is deep inside her.
---
You love watching her on top and in action, of course. Aren't you? And needless to say, it is, that cowgirl makes it possible when you can keep an eye to her every erotic gesture.
Classic cowgirl is something almost everyone knows and performs too. But there are so many variations in it, and you should take a look and perform sometimes.
1. Reverse Cowgirl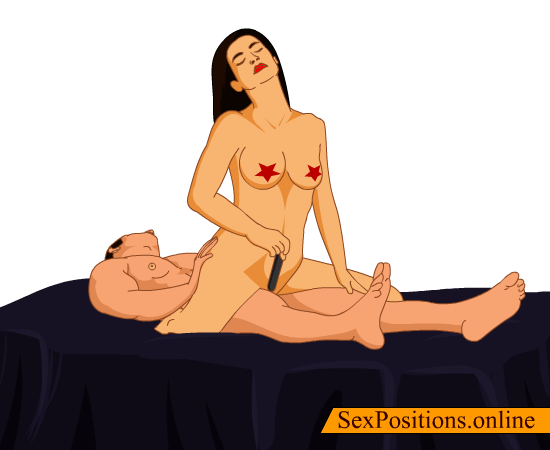 Her face is opposite to him in this pose but her fingers or anything else is at work to make her feel clitoral stimulation along with the penetration he does at the same time. It's a win-win situation for her.
---
2. Face-to-Face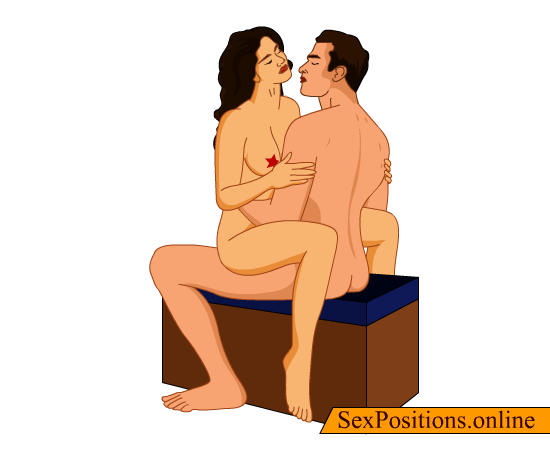 A pedestal and their faces are on each other while she is on top of his thigs. Rest is all history as you all can imagine what a steamy encounter is could be. So, stop imagining and start acting, it's high time you horny fellas.
---
3. The Sitting Cat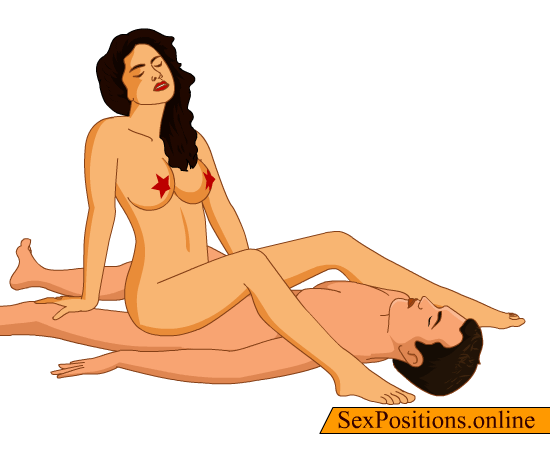 Wanna see her purr? She will if you let her be on the top. You don't have to do anything, whatever will happen, will happen out of her erotic moves. Just feel the heat and let your desires dance on her raunchy rhythms.
---
4. The Wave
This wave, I tell you, can get you in a hurricane of erotica. It's slow and not that penetrative but the pleasure you'd derive out of it is just exemplary. Don't believe it? Just give it a shot and feel it.
---
5. Belly Dancer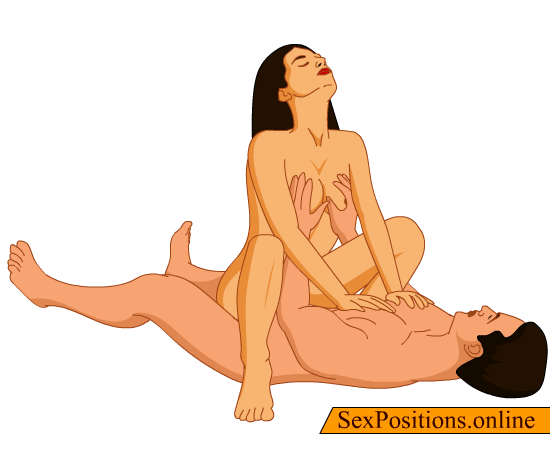 How does it feel when her juicy boobies are in your hands and she is on the top of your shaft and keeps thrusting. Her hands on your chest make her more stable in her up and down moves.
---
Already hearing her screams all around?
Don't just imagine, let her enjoy the ride now.
Yes, we're talking about the cowgirl and some if it's ultimate variations. Hope you get it all and ready to make your next session steamier.