Before going down there, just up your desires.
Giving it and getting it, both have their own erotic charms.
Want to make it to the fullest?
Just give it a try once, rest assured that it will never disappoint you.
Especially for those, who are into penis-in-vagina sex only, guys! You are missing out on something nerve-tickling and orgasmic pleasure.
If we say oral sex is the REAL sex, it won't be wrong because it is.
If you've ever imagined that eggplant emoji entangled with your tongues and juicy peach being sloppy, then this oral sex game is for you.
Here we've segregated it into three different categories for instance:
Fellatio: Making him feel like having her occupied down there.
Cunnilingus: Making her feel like juicier down there
69ing: Giving each other that heightening pleasure simultaneously.
So, you've all these ways to help your partner reach blasting orgasm.
And wait, you can add spice to these oral sex acts by experimenting the positions. They enhance the pleasure to the max and don't let you feel bored.
There is nothing to hold on now.
Go between the sheets and unveil your kinky desires tonight.
Here we've compiled 11 tremendously desirous sex positions for couples to try.
Scroll down…
---
1. Play Ball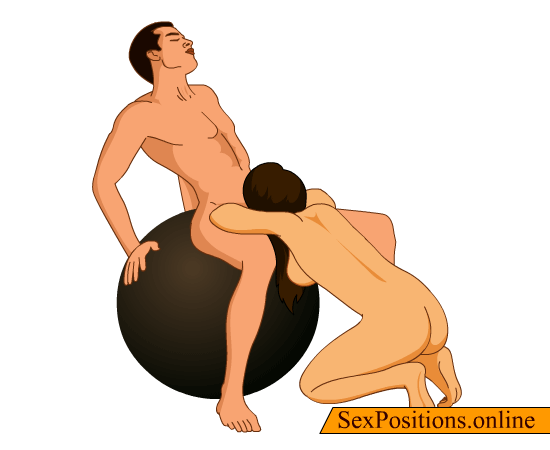 Every guy enjoys this position. Make him sit on a bounce ball, corner of a bed or table or in chair or couch and let him relax. Go down on your knees and start the action. If you want it to be more special, look directly into his eyes and he'll be as hard as rock.
---
2. Dirty Doggy
Don't judge the entire book by its cover. The name might sound a bit weird but when you get the pleasure out of this, you'll forget all. She is on her knees, bending her upper body forward and rests her elbows for support. He comes from behind makes way for his tongue in her coochie and his hands add extra spice to the act.
---
3. Jackhammer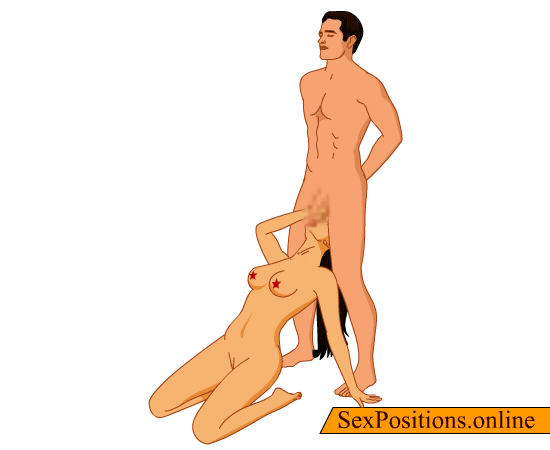 Another fellatio technique that would allow you to go on the peak of orgasm. If your erection can be aimed downwards, she could make you reach up in the sky. You need to stand still and she is on her knees to grab your dick leaning a little backward. Rest is just indescribable in mere words. Go; feel it.
---
4. Reverse 69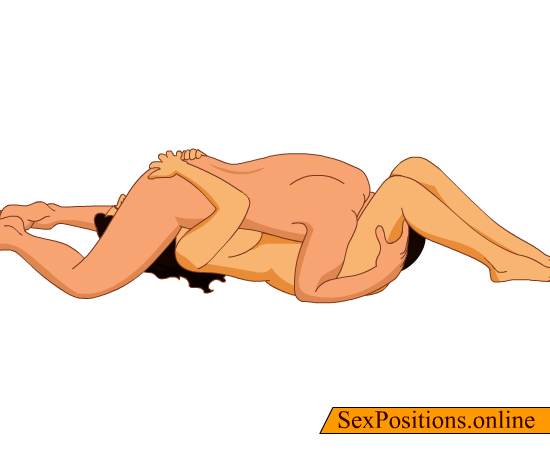 Do you like 69? If the answer is Yes, you should try reverse 69 or call it 96. It adds extra zing and pleasure to the classic 69. She lies down on her back and he reaches over her. Lock his head so he can't move, that is a bonus.
---
5. The Tipster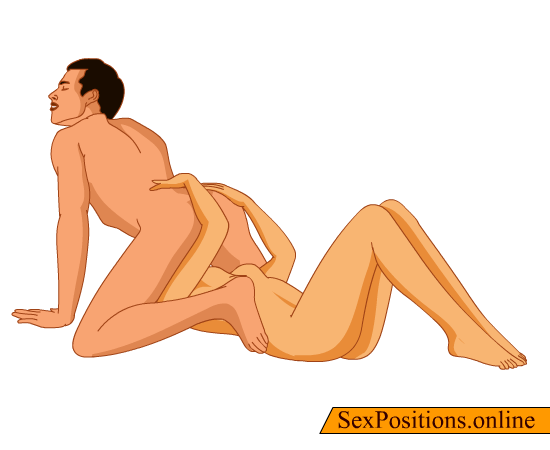 Have you ever thought how does it feel when she holds his butts to seek more pleasure during sex? No? We'll explain. She lies flat bending her knees and he sits on his knees and rests his palms for support. Now his shaft is all ready to feel her tongue wildly.
---
6. Driver's Seat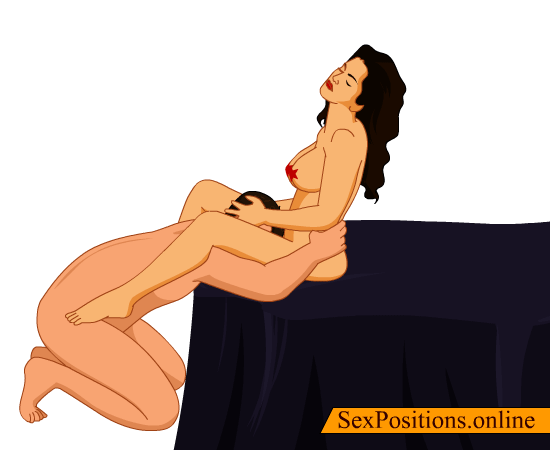 Again, it's cunnilingus and she is the one who is going to take charge of the action. She sits on the couch or something widening her legs a little. He sits on his knees and holds her thighs for better support and starts moving his sloppy tongue to make her wet.
---
7. The Pin-Up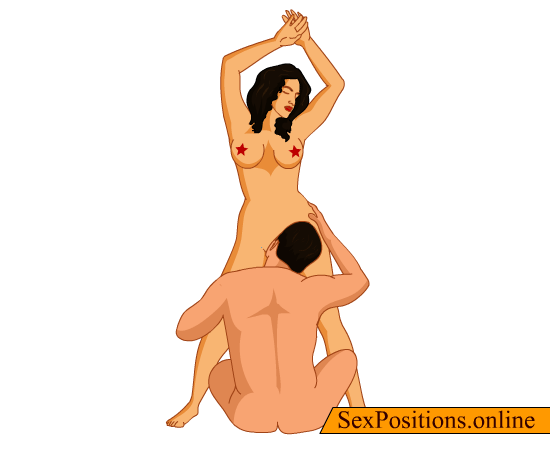 When you're in the mood to give her immense pleasure, go and tickle her clitoris. Not always though. (Giggles). She stands against the wall, raising both hands in the air keeping a fair gap between her legs. He sits on the floor and takes his tongue towards her inviting pussy and dives into her. She is not left with the option other than screaming with pleasure.
---
8. World's Strongest
It's not for commoners as the name suggests it requires a lot of strength and practice. So, don't get carried away watching this in porno. But yes, if you're capable enough to take it live, fair enough. He stands still and holds her keeping her upside down against his body. She has not got his cock in her mouth and he has got her pussy in his. Rest, you can imagine.
---
9. The Rocker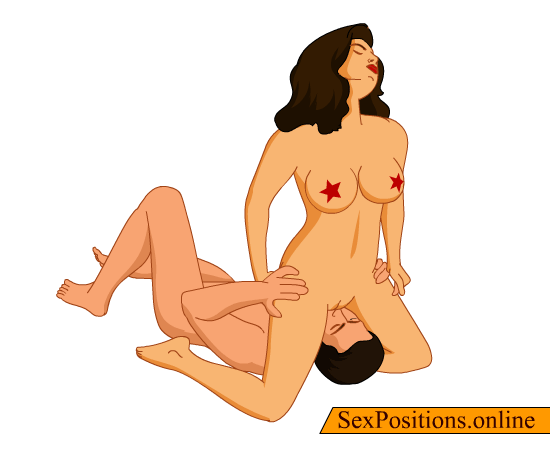 She will..she will ROCK you. Don't believe us? Try it yourself and let her be the master of this game once. He lies on flat and she keeps his head between her legs and puts her coochie on his mouth. And trust me, this cunnilingus makes her hornier.
---
10. Sword Swallower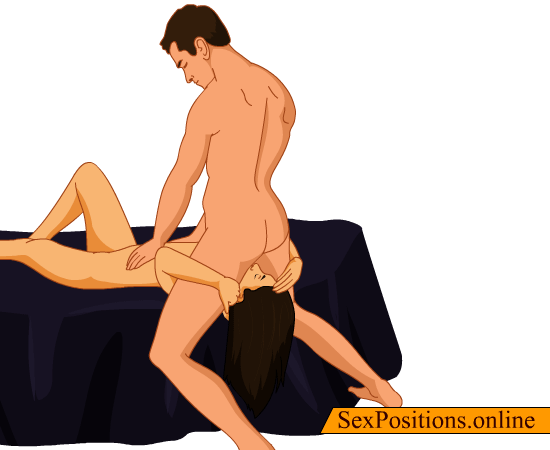 Well, she can do that. Yes, you heard it right as your shaft is no less than a sword here. She lies on the bed and he adjusts himself on her mouth so that she could take full advantage of the game. He now moves to make it deep throat and hornier.
---
11. Evolved Dog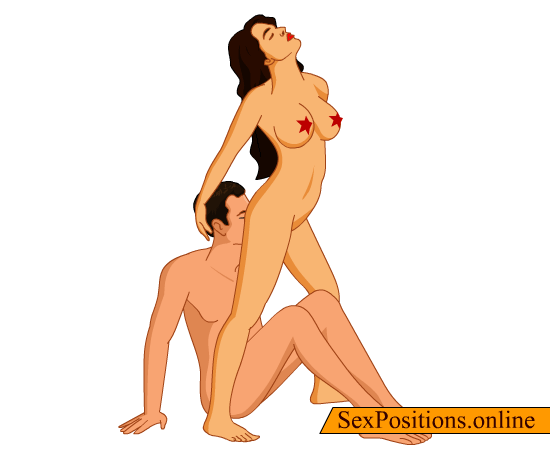 She has all the rights to move his head and controls the intensity of pleasure in another way. She stands straight, bending a little keeping her legs one after another. He sits on the floor and sets his mouth on her pussy. She holds his head to move as she wants for extra pleasure.
---
These raunchy oral sex variants must have titillated you guys down there right away. Oral sex is that kind of starter which makes the main course more fulfilling and you might have realized it now reading all this. Don't you still feel the urge to go down? You do, I'm sure.
It's obvious, then go for it to make this evening steamier with those wild and sloppy touches of your partner.
GIVE IT or GET IT but DO IT.