Want to make your next sex encounter wilder?
Let her be on the top and take charge. Once she starts swiveling her hips atop you, you can touch the G-spot and heights of immense pleasure at the same time.
Letting your woman atop you has plenty of scope to feel every expression of her and she can watch you too. And top of that she can stimulate her clitoris as her hands are free and he can play with her boobs while thrusting.
When there are so many irresistible perks, how can you miss out on this raunchy act?
Let's get into a bit more details of it.
Among many variants of this pose, cowgirl and reverse cowgirl are among the best sex positions for women. When she is on top and make it like a cowgirl or reverse cowgirl, she starts the thrusts slowly in the beginning and can take your shaft deeper than you can imagine by the time.
And if you wanna know how it feels going so inside her, move your ass and hop in the bed with her right now.
Wait…
The story is not over yet.
We'll make it raunchier for you adding different variations to this position. So, don't always go for vanilla sex. When she takes control, your nights would be steamier. (If you know what I mean)
There are 11 sexy variants of this position that we are going to elaborate here for you.
Just scroll down and feel her atop you.
---
1. Amazon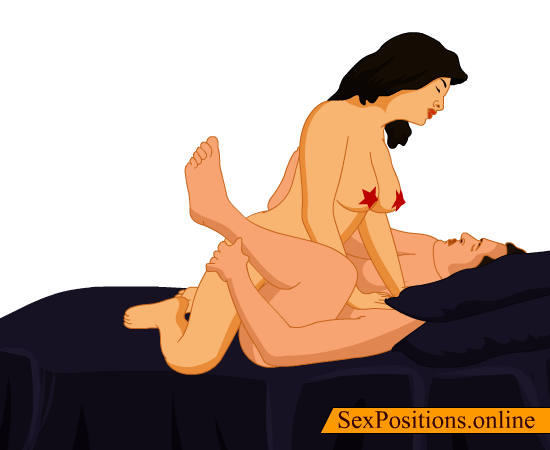 This resembles a missionary variant? Doesn't it? But the difference is, it is the woman who takes charge here. He lies flat and raises his legs in the air and she takes his dick inside sitting on his groin and keeps her hands on his chest for support.
---
2. Cowgirl
Cowgirl is one of the easiest and quickest ways to reach multiple orgasms as it involves one of the best clitoral stimulations and one can go for it anytime. It rather gives her complete liberty for the pace of thrusts and he can feel her closely. To make things more exciting, he can rub her clitoris and she can play with her boobies meanwhile.
---
3. Full Nelson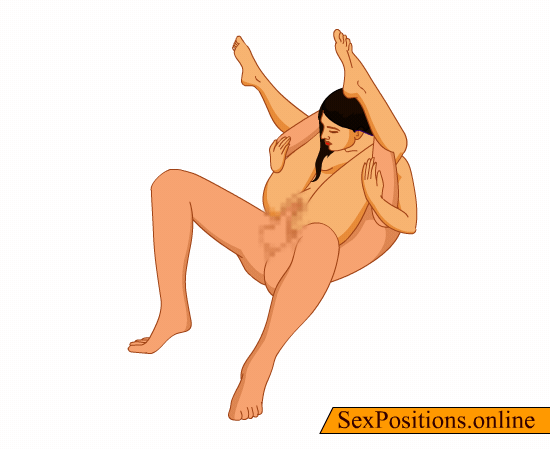 How long have you been waiting for some fun-filled sex? If it is the case, go bang on. Just pick her up wrapping your arms around her legs and her back on your chest. Now her coochie is right before your rock-hard cock. All you need to do is push yourself inside of her and maintain the rhythm. Going slow is the key and once you follow this mantra, she will moan with pleasure.
---
4. The Crab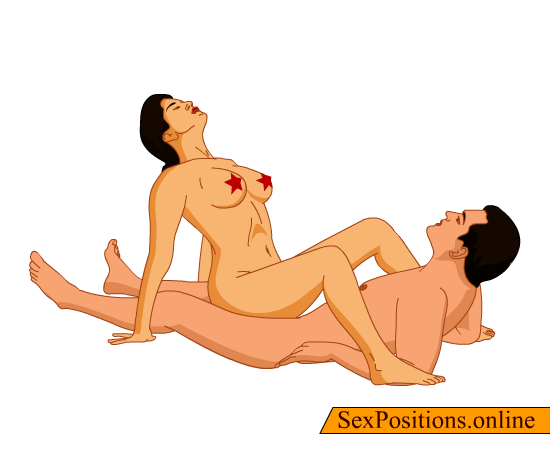 What a raunchy view it is when you can watch her moan and her bouncing boobies in a rhythm. All you need to do is lie down lifting your upper body a little resting your elbows for support. She comes over your dick spreading her legs around your waist and resting her palms beside your knees.
---
5. Reverse Cowgirl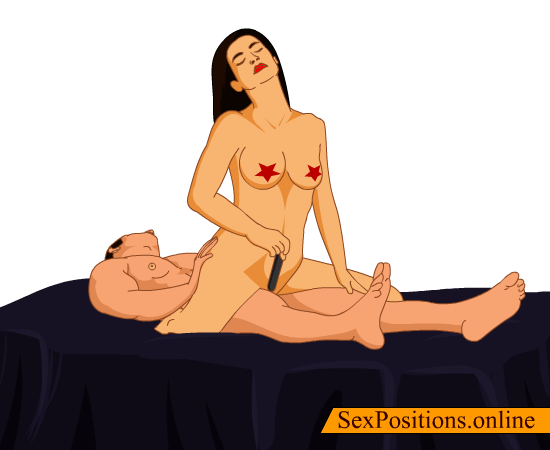 Wanna feel more out of your next sex session? Just go for this pose. He lies flat and she comes over him and adjusts herself on his rock-hard cock. She starts her moves and gets something more apart from the penetration and that is the clitoral stimulation from the vibrator.
---
6. Squat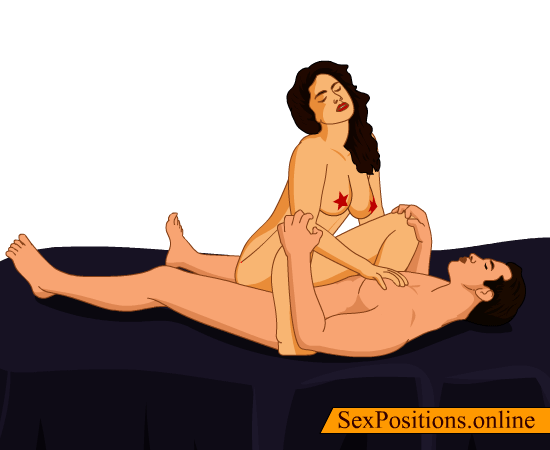 Wanna see her balancing skills while grooving over your cock's rhythms? Here you go. He lies flat on the bed and she sets her vajayjay on his fully erected cock so that she could go deeper and circularly moves her butts to derive more pleasure.
---
7. Seesaw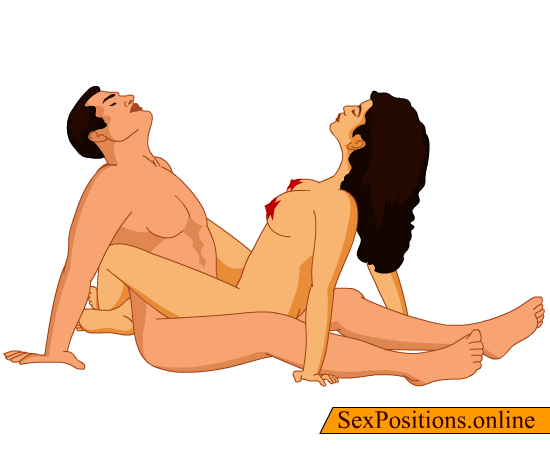 When you both feel lazy AF and still wish to do hanky panky, this move is all yours. All you need to do in this pose is, sit and rest your palms on the backside and she also does the same keeping her vajayjay near his shaft. And now it's showtime.
---
8. Airplane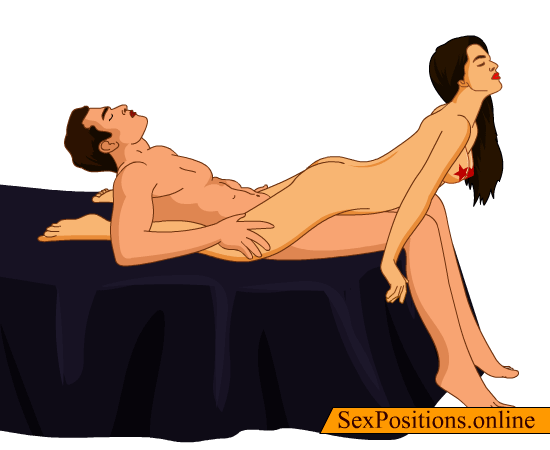 So, ready to take off to the la-la land? All you need is a pedestal, your burning desires and your partner who is waiting for your sexy moves to reach ever-seeking orgasm. You need to rest your back on the pedestal hanging legs down the edge. She comes over you getting into ass-to-face position. Now the action begins.
---
9. Reverse Missionary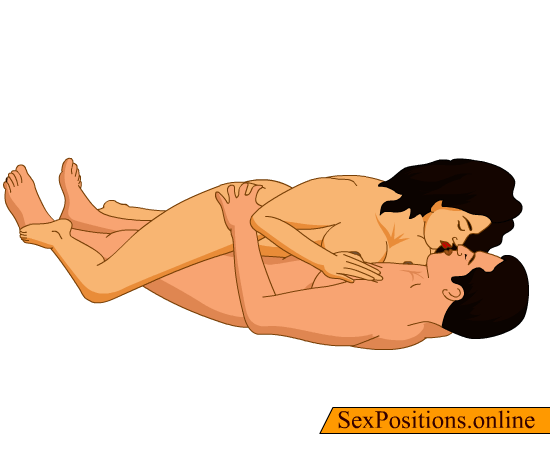 How it feels when she rubs her boobs with your chest and you just melt away locking your lips with her. She is on the top and set her already wet pussy on your shaft to begin the kinky show.
Check out Reverse Missionary »
---
10. The Acrobat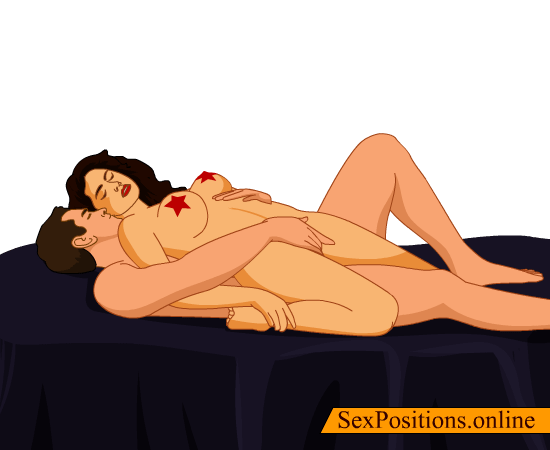 You can feel the warmth of her whole body in this erotic act. Just lay in the bed and she comes on the top but with rubbing her back with your front body. Her legs are folded and she adjusts her pussy over your cock to take it inside and while thrusting you can play with her boobies, caress her pussy with your fingers and kiss her as well. It's a triple bonanza.
---
11. Boys On The Side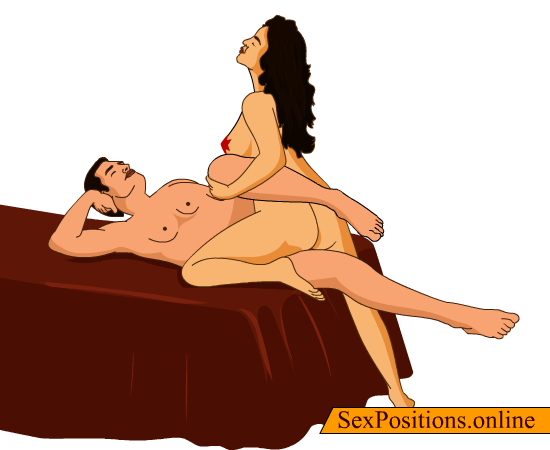 It looks like you might haven't seen this before but isn't it quite interesting to do? It is. He lies sideways placing his hands on his head for support and she stands lifting her one leg and puts it on the bed. Now, she holds his one leg and lifts it so that she could take his shaft in.
---
So, guys!
What's UP?
Everything, isn't it? (Laughs)
It was just a glimpse to make you feel hornier and if you are, go find your cowgirl, man!
What stops you? Nothing and no one at all.
Hop in the bed, or just a chair would do it all if your desires are rock-hard just like your dick.
Let her be on the top and set your compassion on fire.
Be a horny man and let her be a Cowgirl!