Sex shouldn't have to be that vanilla or doggy all the time. Why can't we make our sex life a tad bit more enjoyable just by blending some new positions into the kitty?
Yes, we can and believe me, it's not about being an Olympic gold medalist gymnast or some athletic pro. All you need to have is you, your partner and that zeal to try something new.
So, already getting tempted to find that ever-elusive G-spot in a new way?
Let's dive deeper.
Here are 7 spicy and nerve-tickling advance sex positions that would take you to that porno level, you can't imagine.
---
1. Piledriver
It doesn't look easy to perform as it takes iron-bones even to dare. But don't have a fear you can go ahead with expertise. The woman has to get on her back on the floor flipping her legs over her shoulders. If in case she finds trouble doing so, she can put a pillow or something against her lower back. Now it's his turn to get into her butthole slowly and then with a rhythmic pace.
---
2. The Crazy Cat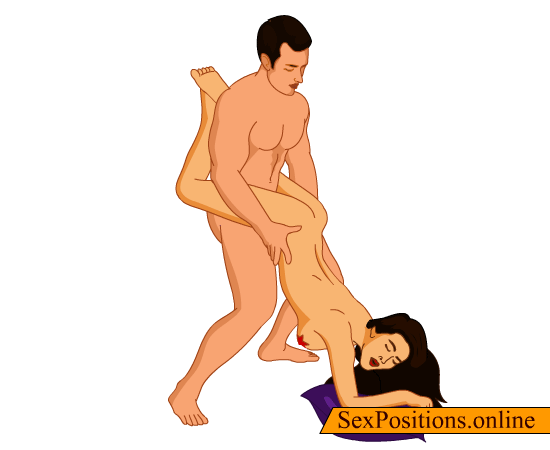 He defies gravity to gift her a lifetime erotic climax. Wanna listen to her purr now? Go ahead. He lifts her up with her waist and she wraps him around his waist. When he is into her, big-O is inevitable in this pose.
---
3. Sun Salutation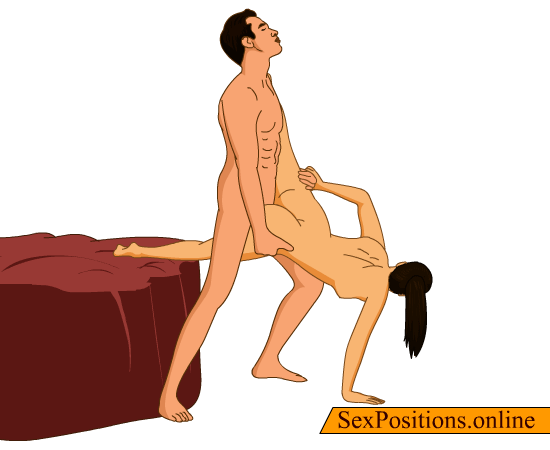 Not all the yoga moves are for nirvana; a few ones are meant for orgasm too. She rests her one leg on the table and the other on his shoulder. Keeping palms on the ground she is all set to take him in.
---
4. Row Row Row
Sometimes, those tiny thrusts leave greater impact on both the partners. A proper furniture setup and being cozy makes it more erotic. She is on the chair and he rests his elbows on the table and they both move against each other to cum together, maybe.
---
5. Leaning Tower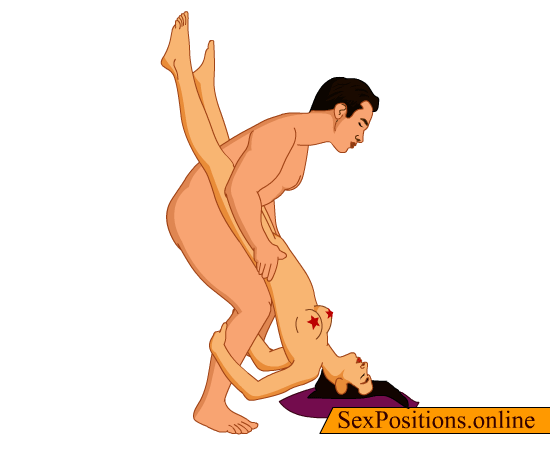 No, no you don't have to do it in any leaning tower. (Smirks) It's just the girl has to lift her legs leaning them at an angle and he supports her grabbing her thighs and she holds her calves. Rest he knows what he has to do. Yes, of course, a deeeeper and orgasmic penetration.
---
6. Spider Monkey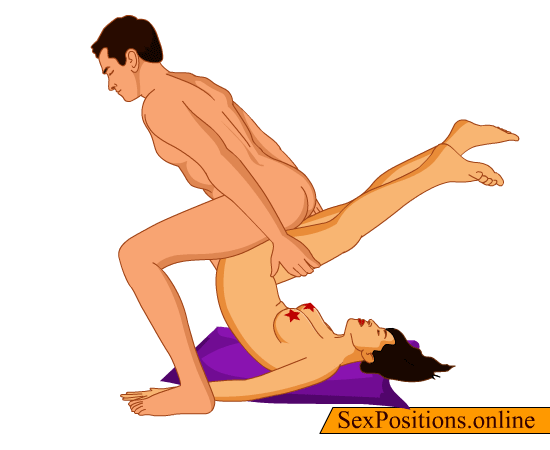 This half-squat like position instills bombarding passion into you and your partner. She lies flat raising her legs in the air and makes her head and legs in the same line. He now goes inside of her making that half-squat position.
---
7. Tetherball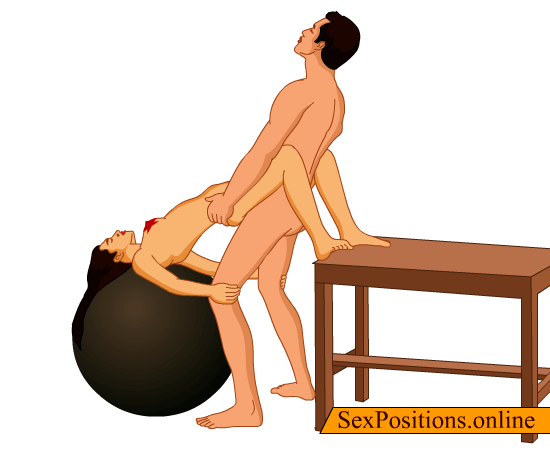 See even a Powerball and a piece of furniture can play an erotically vital role to titillate your sensations. She needs to rest her upper back on the ball and lifts her lower body to height so that he could hold her by her waist and she holds her legs for better support. Now, he approaches her inviting juicy pussy and starts thrusting.
---
Don't you think you should give these sexy moves a try? Trust me; it's worth it. If you and your partner are into some wilderness, adventure is out there, for sure. Sometimes, you think of doing it like rock and end up melting away with boredom. So, why to let it go just like that?
Prepare yourself, convince herself and go sail with those orgasmic waves. If we're evolved and love being called as advanced, then why can't our sex positions be so?
Lace-up and unleash your wilder-self right away!