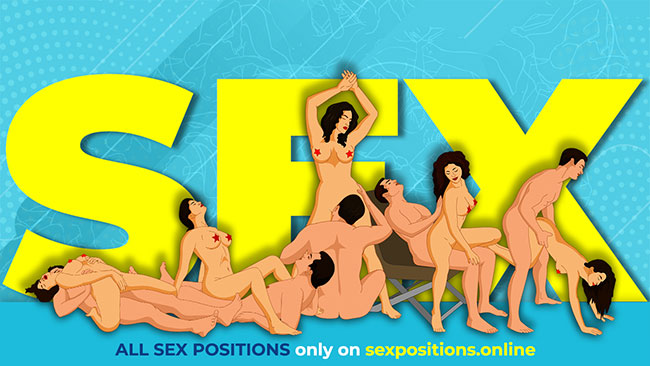 All the games are not played and won on and off the fields; there are the ones that turn entire THING into a titillating pleasure.
Guess what?
Yes, we're talking about that one played between the sheets and if you're still not feeling ticklish down there, you're seriously missing out on something vital.
Let's get into more details now.
Walking down the aisle is not the only thing that has rituals; you can't overlook your bedroom rituals ever. If you're on them, they will spice things up for sure. And when we talk about making your bedroom things spicier, we don't mean that spooning, missionary, doggy or cowboy are the only techniques that can make your bodies rub with each other among all sweats and wets. It doesn't have to be like this all the time, you should get off the mundane track sometimes. And I bet you would love being distracted.
As experts believe that whenever you introduce something experimentative and fresh, you're your bedroom, you somehow end up having way more stimulating experience and a more fabulous finish anyway.
In other words, it means your brain somewhere desires different things, and especially in women's case, your mind is pretty much involved in your stimulation and satisfaction.
But the question arises, where to begin and how?
Top 10 Sex Positions Couples Perform
Because there are plenty of orgasm-inducing positions that'll surely blow you and your partner's mind, I bet!
So, get ready and tighten your screws up as we are going to get into 10 best positions one by one, right here right now.
1. Missionary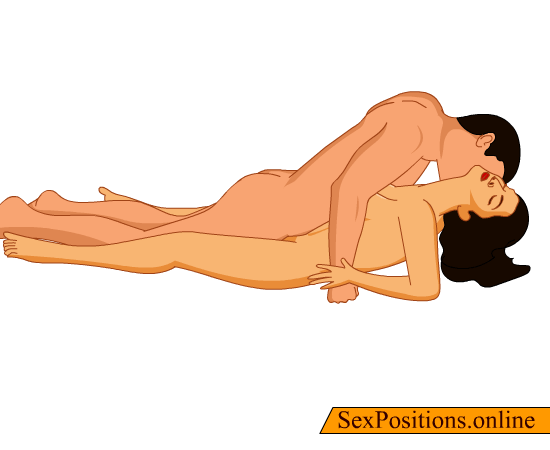 Who doesn't get all the nitty-gritty about it but still, folks! There is something in it, which makes it one of the most practiced positions worldwide. Man gets on top and can pierce her soul with his burning sensations and hard panting.
It looks very basic and you have been practicing it maybe since long, but there are so many missionary sex position variations which up the erotic pleasure quotient. So, never be so typed and don't stick to the basics only, be experimentative and have that orgasm for sure.
Benefits: Apart from the deeper and effective penetration, it also has got plenty of scope for going inventive with equipment, plus you can easily incorporate her breasts and nipples to raise the bar. So, make her scream louder, big O is all yours now.
Expert Tip: You can bring in the pillow if her lower back twitches, keep indulging yourself with your hands for extra pleasure. You can go kinkier with binding her hands and rest is history. You both create one.
---
2. Cowgirl
You are about to go to the la-la land and that's for sure. Wanna know how? Just imagine when the woman is on top and you could see that spectacular view lying flat, isn't it worth living for? It is. Plus, women can take charge of pace and rhythm of thrusts and you may last longer in bed this way. Cowgirl sex position is perhaps guys' one of the all-time favorite positions.
Benefits: Prioritizing her pleasure more by letting her control the pace and rhythm of thrusts is one of its significant benefits. Plus, the spectacular view, so much confidence, using toys for better stimulation, proper control and top of that a good workout experience are among its so many benefits.
Expert Tip: You can use your arms for better support while thrusting, play with yourself, meanwhile going up and down, teasing one-another is also a masterstroke to make it wilder. You're also advised to play with expectations; it keeps things interesting and enhances the erotic quotient of the interplay between you.
---
3. Amazon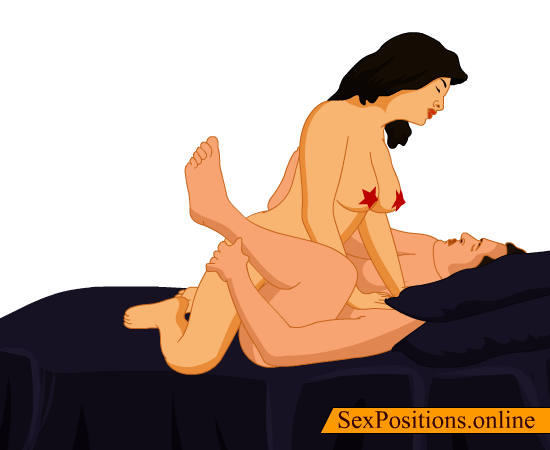 I won't be surprised if you guys act like an Amazonian warrior in this pose. As the name suggests, it's not for all and takes a lot of courage to practice it.
Amazon sex position makes an awful combo between missionary and cowgirl, i.e., male partner lies down on his back with his knees bent up in the air and woman needs to get between his legs. And just starts the trusts at a slow pace in a rhythm. She puts her knees on the bed and hands on his knees for better balance.
Benefits: If you do it like a pro, it could turn into the perfect way to explore the dominant sides of yours and hers as well. It allows more access to her clitoris, which in turn enhances the stimulation while thrusting, plus controlling the depth and speed of penetration is also a major benefit.
Expert Tip: As I have already mentioned, it is not for all so always keep that in mind. If his legs hinder the momentum, the woman partner can opt for a reverse Amazon turning around. It looks reverse cowgirl. Never fear of bloopers and have faith in you always. It's not necessary to be perfect all the time, to err is human as they say. So, keep trying until you become pro at it.
---
4. The Lotus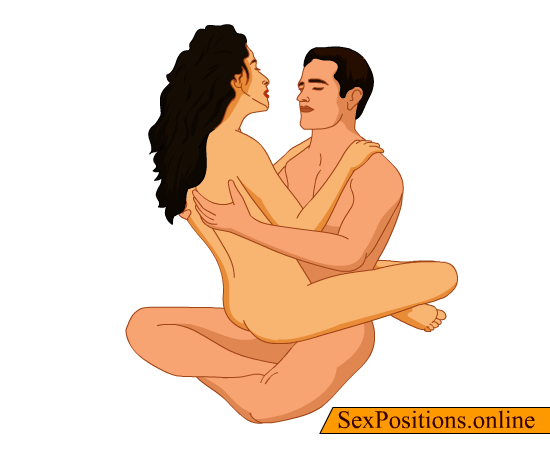 Blossoming something within you already? Hold on, it will happen, trust me.
When both of you want to feel that body-rubbing closeness, you should go for it. In lotus sex position, both of you are supposed to sit facing one another with the legs and arms wrapped around each other. It is advised to sit as close as you can to them while facing each other so that her legs are wrapped around his torso well. Wrapping one-another's arms you both can feel the warmth of the chests.
Benefits: This wonderful position makes you feel piercing eye contact and the heavenly pleasure of that passionate kissing. So, don't let your mind wander here and there to seek orgasm and focus more on this compassionate lovemaking to make it last longer.
Expert Tip: It is highly advised that the person who sits first should be stronger and intended to support the other partner during intercourse. Partners can use pillows or wedges under their butt or knees to adjust accordingly. It works. Plus, always keep one vital thing in mind that it is more focused towards grinding so don't push yourself for thrusting more. Wisely use your legs and hips to move the body around, against or even top of your partner. You'll rock it.
---
5. Doggy Style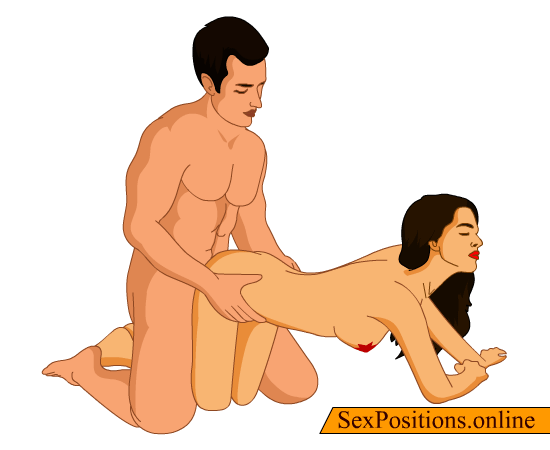 When it comes to intimacy, it's not one of the most intimate positions as you're supposed to face away from your partner. But, mark my words, when it is done with proper posture, doggy style sex position is incredibly satisfying. Nothing can beat it then. She is on her knees and palms and you can have that raunchy rear entry.
Benefits: Going deeper comes with extra pleasure while penetration and you can get the deepest penetration possible in the doggy style. If done correctly, you can also reach the G-spot. And the icing on the cake is, you can have a kinky watch at her curvy butt.
Expert Tip: As she is on her hands and knees and her partner enters from behind, therefore it offers a lot of variety in penetration, whether it's vaginal or anal. Plus, it's quite easy to bring in some clitoral stimulation via hand or vibrator at the same time.
---
6. Spooning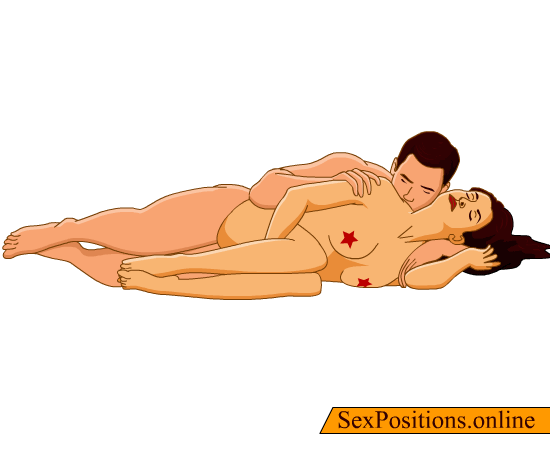 Cuddling always brings in warmth all around. And spooning is one of them. It is a classic cuddle position wherein two people lie side-by-side and butt-to-back. In spooning sex position, the person who is inside called the small spoon and the one on the outside is a big spoon. The chest of the person lying outside of the spoon is in full contact with the partner's back.
Benefits: It gives all the scope to feel so close and connected blissfully to your lover with all the compassion. So, spooning gives the feeling of security and love all around and wait, physical warmth has to there.
Expert Tip: You can start it up with your fingers while spooning. Lubrication makes it all smoother and both of you can play with each other's butts meanwhile. For making it raunchier, you can change the leg positions variably.
---
7. Piledriver
It sounds a bit weird. Doesn't it? But yes, it's got some spectacular fun if done correctly. In piledriver sex position, the woman lies on her back and raises her lower body in the air so that her shoulders are the only thing placed on the bed. Now, the male partner has got choices whether he wants to sit on her or stand up to penetrate the woman's anus or vagina vertically.
Benefits: It would make you feel like practicing a yoga pose plus the penetration you can do in this position as many as you can so easily. So, if you're the one who has been looking for orgasm, it's for you dude, but beware, it needs pretty much flexibility.
Expert Tip: As he has to enter at a downward angle pose, he needs to be careful as the angle is too extreme, the man now can reduce the penile strain by leaning a bit forward. But remember, bend your knees so that you don't lose balance.
---
8. Helicopter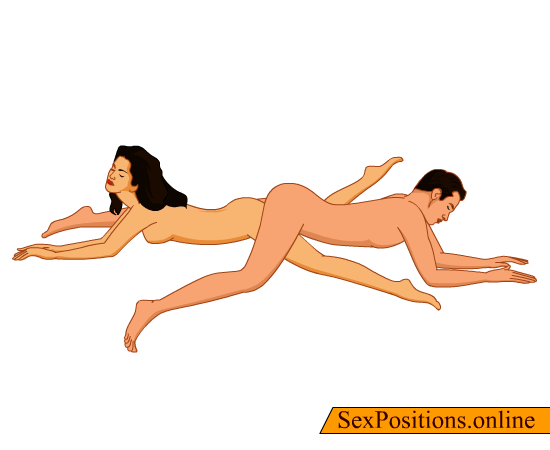 As the name itself suggests, it is an exotic one and some believe it is experimentative and some consider it quite enjoyable. But what you think of it, depends how and when you try it. The male partner is supposed to have a pretty much flexible penis because he needs to be able to point it directly downwards towards her vagina comfortably.
Benefit: Once you are able to do helicopter sex position correctly and like a pro, both of you will feel like sexual dynamos and you won't probably stop till as many rounds as you can. Another plus of this topsy-turvy and 360 degrees delight is she can ogle every inch of your body while making erotic moves.
Expert Tip: It is highly advisable to go slow in this position to make the most of it. And one interesting thing about this position is if you people are in love with having your feet massaged during sex, this position is super apt for both of you as your feet are right beside his hands and vice-versa.
---
9. Butterfly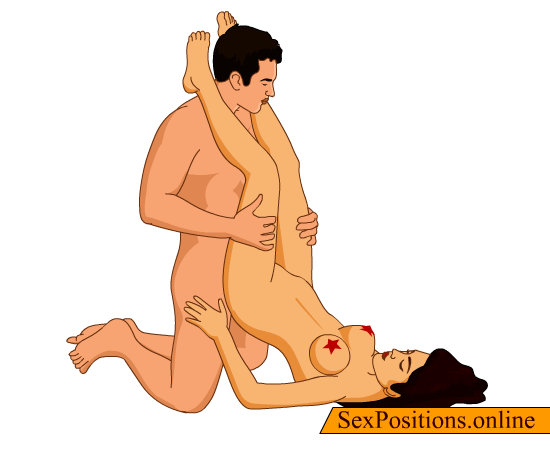 Yes, you are gonna fly higher in that orgasmic sky. So, fellas! The female partner simply needs to lie down on her back in this butterfly sex position and puts her legs around the man's waist or she can rest them on his chest and over his shoulders. So, it's all up to the woman, how high she raises her hips because the higher she raises her hips, the more pleasure she will get out of it.
Benefit: As her hips are raised in this position, the man's penis will penetrate more effectively and be in direct contact with the upper wall of the vagina. This allows him to stimulate the G-Spot directly and you know it all that it can lead to wonderful orgasms. Plus, she has all the liberty to rub her clit or the breasts. She can also talk dirty to the man or to make it wilder; sometimes, she can even play with a vibrator as well. More on that here. Doing Kegels brings in more fun during sex sometimes.
Expert Tip: To make it wilder and more effective, you can use pillows or cushions under her hips/waist. If the man needs to get on his knees, just putting a pillow under his knees is a good idea to make him comfortable. If the woman's hips are slightly higher than man's, it becomes easier for the man to hit her G-spot. And yes, don't forget to keep adjusting your hips until you find the right spot. Trust me; it would create magic!
---
10. Speed Bump
Speed bump sex position is another rear-entry position in which the receiving partner needs to lie flat on his/her stomach. For better practice, it is advised to use a pillow under the abdomen and hips. So, the penetrating partner finds it easy to enter from behind. The leg placement in this position can vary depending upon the partners. The penetrating partner can sometimes kneel between his/her partner's legs or straddle them. And in another case, they may straddle only one of their partner's legs as per their wish.
Benefits: This position, if done correctly, can turn out to be the perfect one for stimulating the G-spot. It also works tremendously with clit stimulation by a vibrator placed between her and the pillow, it can further lead to a blended orgasm.
Expert Tip: You can roll back your arms if you find them tiring and balance yourself on your feet instead. It is advised to put both of the woman's legs together not apart for a tighter erotic sensation. Another plus point of this position is this, you can enjoy anal or vaginal sex with equal euphoria in this position. And yes, it's not preferably for quickies.
---
From where do you want to start?
Having it with plenty of variety is the real pleasure you can't miss out on, ever. Why go sail with those same boats repeatedly, when you have got the magic box here.
Being experimentative and seeking innovations and novelties in daily sex spice things up for sure.
That's why we've compiled various erotic positions illustratively and we've further segregated each group based on their co-relation so that you could make the most of it.
Oral: It is not always the penis-in-vagina sex, there are a lot more yet to explore, if in case you haven't. Oral sex can turn into as pleasurable as the penetrative sex if done like a pro.
Of course, becoming pro at oral sex positions isn't any race or competition that you have to win but it doesn't mean you stop trying to emerge out as a winner in so many kinky ways to make it wilder and more fun.
So, whether it's giving or getting, pleasure has to be there.
It is divided into three parts:
69: A 69 or 69ing is an erotic act that sends us titillating sensation throughout our body. In this act, two people give each other oral sex at the same time. There might be people who don't like it but one thing's for sure: 69 sex position is legendary anyway. For doing it correctly, both the partners arrange themselves lying down so that they're facing each other's sexual organs. And this is probably the reason for being called "69". Both of them can soar higher in the orgasmic sky simultaneously.

Fellatio

: It is commonly known as blowjob or erotically stimulating man's genital to turn him on. Giving or getting a blow job can be an immensely pleasurable experience. So, whenever the partner who is receiving it, gets closer to the one who is going to give it, gosh! It's kind of volcano is about to erupt with every move they make during various blowjob positions. Trust me; it's worth it.

Cunnilingus

: It is the stimulation of a female's genital through man's tongue or the lips. Man needs to concentrate on the woman's vulva and clitoris to make her go wild with so many pussy eating positions during foreplay. Cunnilingus is also known with some different names as well, they are casual slangs though: eating pussy, rug munching, and muff diving are a few of them. No matter what you call it, the point is, you love it as long as you get it.
Man on Top:  I think it doesn't need any introduction as it is among a few most commonly practiced pose in the world.
The most basic and common is missionary which somehow leads the league of man on top positions. It is too apt for a lazy girl who doesn't want to put her bit in this erotic encounter. And at the same time, she lets him rock the game wildly. The moment he starts penetrating and once he's inside her, she helps him to shift his body towards her navel. Then, they don't need to thrust but rock their bodies against each other in a back and forth manner. Plus, his gazing eye and fire like breath are there to make her partner go wild.
Woman on Top:  It is something we commonly know as cowgirl and it is kinda reverse form of the Coital Alignment Technique (CAT).
In this position, the female partner gets on top and takes charge of the entire act. In the woman on top sex positions, the man lies down on his back and the woman gets on her knees being top of the man, facing him. So, when the arrangement is ready, the woman needs to lean over him and rest her weight on his hands.
The rest is history.
Advanced:  If you are among those who are done with every basic position and looking for some really freaky sex positions to spice things up in their bedroom routine, these advanced positions are meant for you. You need it because sex doesn't always mean missionary or doggy, they too demand novelty.
No matter if you're a female looking orgasm every single time or a male on the pursuit to find that ever-elusive G-spot, these positions would surely help you out if done correctly.
And yes, it's not like that you always have to be a gold medalist gymnast or athlete for these to work. No, all you need is yourself full of compassion and a strong will to try it out.
Easy:  Getting intimate is always meant for pleasure and love, not the pain if in case you feel ever.
So, if there's even a tiny part of you thinking of "ouch" instead of "aaahh" during sex, it's time to have a close look at your bedroom rituals.
Because it should never be painful and uncomfortable so keeping these things in mind, a few selected easy sex positions would help you enjoy your session with sheer love.
From Behind: Rear entry is not always something which is not welcome, at least in this case.
When one partner explores the vaginal or anal treasures through some kinky sex positions from behind, it creates one of its kind magic then.
The most common from behind pose, what we know is probably doggy style. But this is not the end.
There are a lot more apart from that. So, get the other one's back and go as much deep as you can.
Sitting: Feeling lazy yet erotically high? It happens sometimes, but don't worry, even it has got the solution.
There are so many sitting sex positions that allow the partners to sit and stay closer to each other to satisfy each other sexually.
The lotus position is one of a few popular ones in this category. Explore more.
Standing:  Doesn't it sound so athletic and powerful? It is, in a way, but it doesn't mean you can never try it.
If all the precautions are followed and strength is there, you can give it a shot. As they say, it's not all about the horizontal humping-bumping all the time.
So, these standing sex positions open up a new avenue to some ultimate pleasures out of the world.
And one more thing, it's not only penetrative sex but some oral fun as well you can have on your feet.
Chair: Yes, even furniture ups the erotic quotient in your intimate encounter amazingly and you won't forget it.
So, when you crave for the closeness and warmth in sex, there are a few spectacular positions performed using a chair, come to the rescue.
You should try these hot chair sex positions now if it's not done in recent times.
Foreplay: How can someone miss out on starters before a delicious meal? I think no one. It is something that helps partners turn on or getting the other one turned on.
So, there are ways and trust me; there are as many foreplay positions as you can imagine.
Oral and even the fingers can create magic in this and vibrators, other toys, dirty talks and whatnot set things on fire.
---
What are the advantages of trying different sex positions?
Getting close, feeling the warmth and compassionate intimacy with the partner are a few things in life, every human being craves for.
And when we talk about the real pleasure derived from the sex, it doesn't mean that it is just a medium for reproduction. It is somewhat way more than that if you feel its urge and do it with all you've got.
There are so many basic positions that allow people to have sex passionately and every position has its specialty. Therefore, keep trying on new ones and stay experimentative about your bedroom rituals.
So, here we are going to explore some excellent advantages:
Different perceptive of doing it: If a partner or even both of them keep on experimenting with their bedroom strategies, it surely gives a different viewpoint to visualize things they have been doing it since long. So, it's always nice to see it with a newer perceptive.
The novelty of erotic acts: Once you feel the importance of trying different positions, you have got another definition of erotica and its titillating acts. So, trying different ones always gives newer ideas about having sex.
Beat the monotonicity in sex life: If you think you don't have anything spicy in your sex life, these various poses and different positions set you being on fire and you feel recharged again.
Deriving pleasures from different erogenous zones: Once you start getting into these different positions and the approach of having sex, you end up discovering so many different erogenous zones in your partner's body and that would raise the bar when you caress there during sex.
Letting oneself liberty to express one's dark desires: If the partners are open to experimenting, it allows them to express their dark fantasies and desires for sex. So, it's not just an act that needs to be done just like that. Be vocal about it and live every moment of it.
Rejuvenating sex life: If you keep on cribbing about your sex life that it is dull, boring and good for nothing. Why don't you give it a try once? Trust me; there are so many different positions that would rejuvenate your sex life in a jiffy.
So, it's not the time to think. Just get ready and bang on.
---
Things to consider before trying a new sex position
Have you ever imagined how vital and great in many ways; this sex is?
I'm saying it just because it always leaves plenty of scope to improve what and how you do it. So, never ignore the room for experimentation.
It doesn't matter you are single, married, a new couple, or have been with the same person for years, there are always plenty of ways to make sex wilder and more effective.
But before going for any new position or trick you haven't done before, you should keep a few vital things in mind. So, in light of this need, we're going to list out them here:
Always try a sex toy by yourself first and share the feedback with your partner so that he/she can use it effectively.
Always keep the safety of yours and the partner in the mind. Especially while trying some advanced poses.
Always try to go slow as the essence of good sex is always going slow.
Have louder and heavy-moan sex once in a while. It boosts up your desires.
Try to involve dirty talks before and during sex. It does work.
Don't forget to cuddle your partner after you are done.
You can try sexting hours before doing it.
Asking nudes for that matter has also got something sexy.
Make an erotic playlist and if you like, play it while doing it.
Keep an eye to yours and your partner's flexibility before trying a few particular acrobatic sex moves.
If your picked act requires any furniture or something, get it arranged prior.
Always believe that hurting your partner while having sex is not a good idea. So, be kind.
Prioritize the comfort level of both the partners over anything else while having sex.
If you know it is required, keep it handy. Yes, I'm talking about lubes.
---
Is there anything left still? (Kidding)
I think you've gone through a lot many discoveries and novelties related to sex acts. So, it's time for you to act now. Because these are not something, you get and keep in your damn head only. If you don't use the skill, you will somehow end up cribbing about it at the end of the day.
Don't be LAZY, get COZY and make things HAZY around in the name of love.
Thank us later.